When I go to The DIS (disboards.com in the browser URL) I occasionally (and increasingly) get this funny blue screen. Can anyone explain what it is?
(Using Windows XP SP3 and Internet Explorer 8 and a high speed internet line)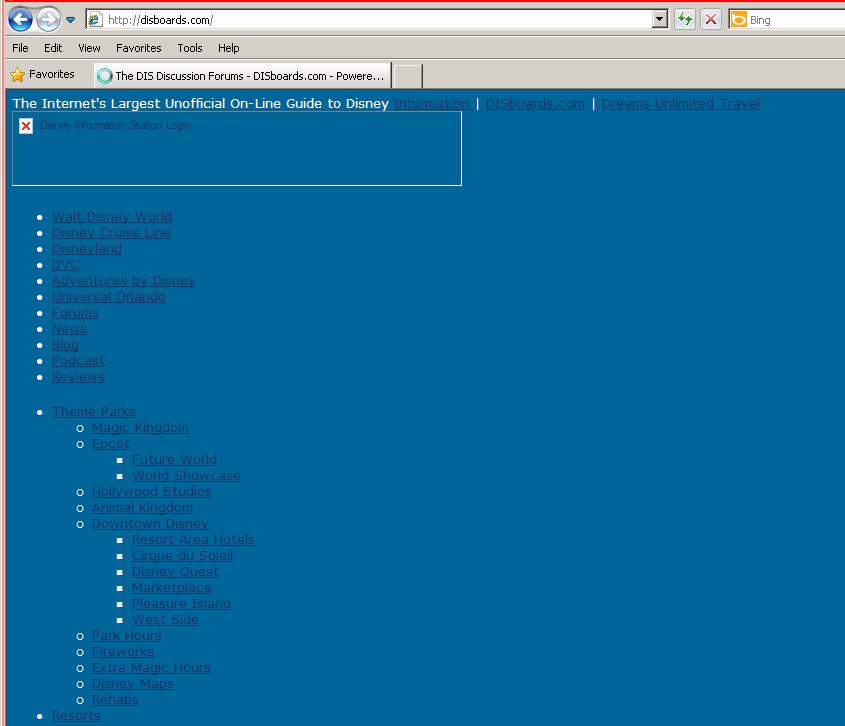 __________________
Last Disney trip: December 2010.
Hotel scam! Someone "from the front desk" calls your room phone or knocks on the door, usually after midnight, asking for your credit card number to complete your billing or you will be kicked out. Don't give it to him. It can wait until dawn when you stop by the front desk. This includes Disney's resorts too.