When I go to The DIS (disboards.com in the browser URL) I occasionally (and increasingly) get this funny blue screen. Can anyone explain what it is?
(Using Windows XP SP3 and Internet Explorer 8 and a high speed internet line)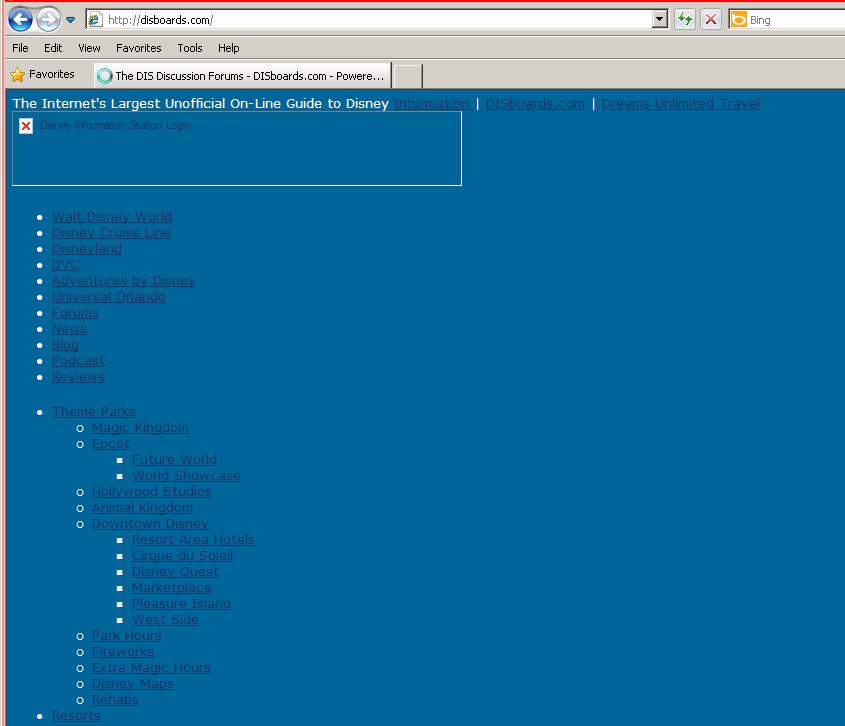 __________________
Last Disney trip: December 2010.
(some years ago) At a cartoon class at Disney Quest my drawing tablet malfunctioned, zigzagging all of the place instead of making a simple circle for Mickey's head. (today) Voter beware, you may have to touch or poke the electronic tablet or screen off center to choose the candidate you want.