When I go to The DIS (disboards.com in the browser URL) I occasionally (and increasingly) get this funny blue screen. Can anyone explain what it is?
(Using Windows XP SP3 and Internet Explorer 8 and a high speed internet line)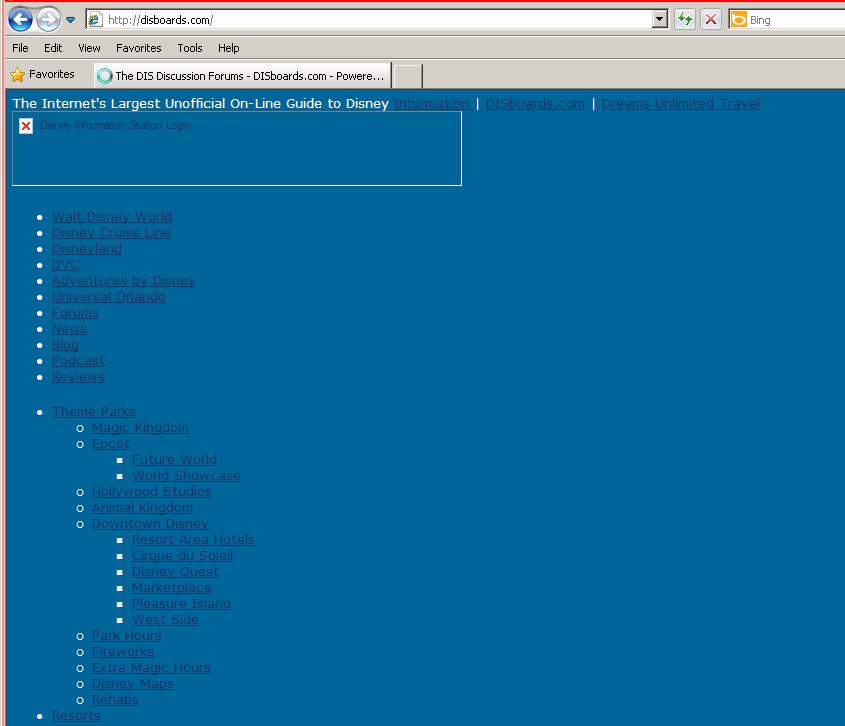 __________________
Last Disney trip: December 2010.
So you are protesting "... under God, ..." in the Pledge of Allegiance? (WRKO News) One school in Colorado did the pledge with "under God" replaced with "under Allah".